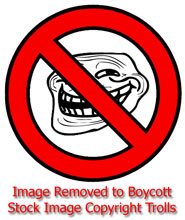 The design of your web site is critical. Often your website may be the first glimpse that potential customers have of your business - that first impression must reflect the strengths and ideals of your company.
At Web Design of Palm Beach, Inc. we design, develop and re-develope websites for organizations and businesses wanting to use the web as an integral part of their overall marketing plan. We have an in-depth understanding of the design, technological and marketing processes required to help companies define their strategy and deliver website solutions that reap the benefits available on the Internet today.
Unlike other Internet development companies, we do not outsource any aspect of the website design or production process. We have all the necessary tools and knowledge needed to manage our clients' websites in-house, from initial consultation to getting your site set-up on our hosting servers and live on the Internet.
We can hand you the cost-effective marketing help you need.
• Web copywriting
• Web photography
• Logo design
• Print design
• Email newsletters
It's true that time is money. So why would you spend your time trying to handle all of the marketing elements of your website, logo and print designs or email newsletters?

We'll lend a hand with the marketing so you can stick to what you do best… making your business profitable.
If you would like further information about our Web Design Services, be sure to check out the Frequently Asked Questions, or if you would like a quick chat with a consultant, please do not hesitate to contact us.