• Company News •
• Web Design of Palm Beach, Inc. is pleased to announce a partnership with GatewayDefender, the premier provider of sophisticated and secure messaging protection. Via this partnership, Web Design of Palm Beach will make the GatewayDefender solution available to our hosting clients at affordable prices.



• Our Clients Say it Best!
See what some of our satisfied customers have to say about our services and dedication to customer support. We look forward to having the opportunity to assist you with your website developemnt and web hosting needs.


Web Design of Palm Beach, Inc.
6132 Michael St.
Jupiter, Fl. 33458

Phone
561.262.5886
561.743.9069

• Meta-Tag Research •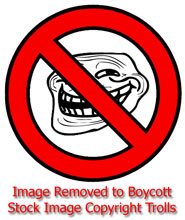 Some people achieve top 10 placements in a major search engine and get plenty of traffic. Others do the same but get nothing. Why?
Simple. The first group selected keywords that many people are searching on, and the second did not!
Many search engine placement companies optimise your site without bothering to test your keywords for 'effectiveness'. Keyword analysis is an essential process that forms the foundation of all search engine optimisation and internet marketing activities.
We research a broad range of the most specific keywords that suit your web site to attempt to bring you the highest volume of the most targeted traffic possible. We access a database of over 300 million keywords and phrases that are compiled from actual search engine queries that are monitored and collated every day.

We then use our findings to produce the most popular search strings that people use when searching for your product or services. This however does not guarantee that your site will be listed in the Top 10 of any given Search Engine / Index. It does however give you an advantage at better rankings. Please refer to the Search Engine Submission page for more details